Forge the Narrative
Seasonal Warhammer 40k GT
Feb 28th - Mar 1st, 2015
Doors open at 8:00 a.m. on Saturday, February 28th; the first round starts at 9:00 a.m.
Horus Heresy / 30K army lists must be submitted by January 28th for review. For a complete set of rules, please consult the
player packet
. You can also check out some
sample missions
. There is now an
FAQ
! If you still have any questions about the event, please post on the
Forge the Narrative Facebook Page
.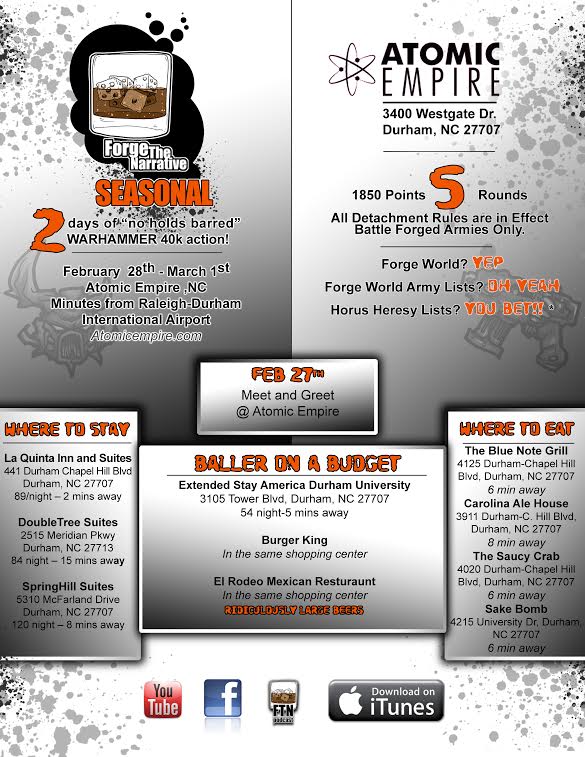 The early registration fee is $35; this will increase to $40, so register today! The first fifty registrants will receive swag. Unfortunately, we can only issue refunds through February 14th, so if you pre-register and later discover that you can't make it, make sure you let us know before then!
Registration fee: $35.00
Registration deadline: 2/27/2015 11:59 PM

Deadline Passed
The online registration deadline has passed, but registration may still be available at the door.